RECEPTION (Pre-PREPARATORY SCHOOL) age 4 – 5
"Every subject is brought to life to give children the best possible understanding."
(Parent of our former student)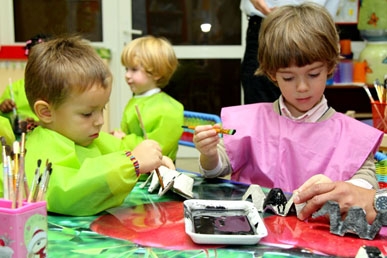 Our specialist teachers and broad curriculum play an increasingly important role as children progress through the Reception years. Nurturing children for who they are, learning takes place in extremely happy, enthusiastic and energetic small class sizes, where each child is helped to achieve his or her full potential.
The Reception school life begins by introducing children to the basic skills required for successful learning and focuses on creating enquiring minds. With an emphasis on English, mathematics and science, the curriculum also includes fine arts, early computer skills, music and dance, drama and PE.
The academic programme includes a language-intensive "writing-to-read" environment, rich experiences in the arts, science exploration, in-depth work on quantitative concepts and reasoning, systematic phonemic awareness through children's rhymes and folk fairytales.
Every week the children participate in 'show and tell' presentation, work on theme projects, help to plan school concerts and arts exhibitions, host community and special events visitors.