What is Our School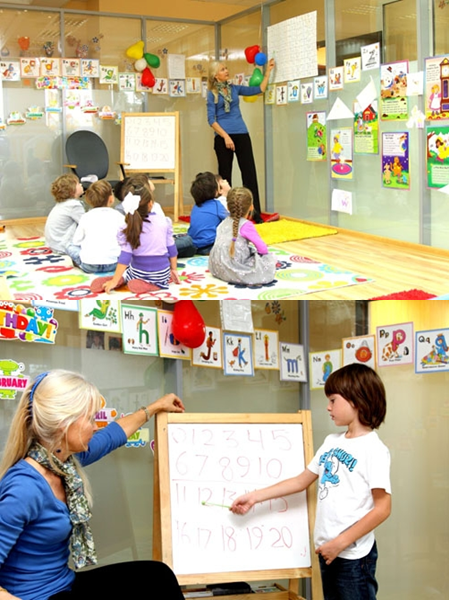 1. Not-for-Profit Organisation
Children of the World International Preschool has a high reputation for being a caring children-led and family-friendly school. We are a not-for-profit organization and our main aim is the welfare and happiness of our students.
The school's family oriented setting, low teacher-pupil ratio, multicultural make-up and lively social life set us apart from other preschools. In a warm and friendly but not permissive atmosphere, each child can learn at his or her own pace, acquiring knowledge and understanding which will allow him to approach abstract thinking.
2. Parent-Teacher Relationship
Parents and teachers hold regular meetings in keeping with the school's tradition of communication and social life which have always formed a part of the school policy.
3. Age Appropriate Syllabus
At Children of the World International Preschool, we strive to build an environment that fosters a child's innate love of learning and develops their natural, intellectual curiosity. Our curriculum is fully play-based.
Above all, we want children to develop the capacity to enjoy learning. As children go through the preschool, we follow the Early Years Foundation Stage curriculum, but we extend this wherever possible to make use of the wonderful facilities available for C.o.W. students. There is always a busy atmosphere at our preschool and students have great fun enjoying the wide range of activities that are on offer, both indoors and out.
Each day is jam-packed with games, fun learning activities, crafts, music, dancing, story and drama time, baking, exercising and many other playful activities to keep our students engaged in learning and socializing. All the activities are done under the careful guidance of our team of well trained, well qualified and dedicated members of staff, who are there to support each and every child in every aspect of their development.
Our educational ethos
Choosing a kindergarten for your child means so much more than finding a good day-care. It means unrivalled support at every stage of their early years education, right through to planning for a secondary school.
At "Children of the World" we believe that children are competent learners who develop in many ways and at various rates. All the children are essentially similar in terms of their need for a base of nurturing, secure and enabling relationships. Through play, we seek to promote the cognitive, emotional, social and physical growth of each child within a nurturing atmosphere.
Our teaching practice specially emphasizes on:
* Fostering multicultural and bilingual individuals proud of their own origins and respectful of other's origins
* Forming highly educated and intelligent individuals, sensitive of others.
* Form children capable of participating in a global society;
* Respecting individual characteristics and sensitivity through an English speaking educational environment;
* Developing good manners. We treat little children as young ladies and young gentlemen
* Enhancing problem-solving abilities rather than simple memorisation as well as promoting independence
* Strengthening each child's talent and encouraging creativity
Why Choose Us?
1.

Parents trust C.o.W. school: Exceptional Care and Academically Rich Environment.

We are fully licensed and have all necessary permissions to provide tuition and care to young children. All health and safety requirements are strictly enforced. Our experienced professional team of teachers can guarantee success of every student. Your child will speak fluent English within a very short period of time and will demonstrate wonderful results in all other areas of studies.

2.

Children are happy at school: Social Success of Every Child.

C.o.W. is a happy school with highly experienced, dedicated and caring staff who are able to maximize the learning potential of young children. Children love the school. They quickly gain independence and self-confidence. Our syllabus is cheerful and age-appropriate. We don't allow children to grow too quickly. Instead, we prefer them enjoy their childhood years.

3.

Not-for-Profit Organization: Best Value for Money.

C.o.W. school has a high reputation for being a children-led and family-oriented school. We are a not-for-profit organization and our sole aim is the welfare and happiness of our students.

We are positive that our prices are very reasonable when compared to other English schools and kindergartens in Moscow, while the quality of our service is definitely higher than the majority of them provide.